Welcoming you back
Read on for more information on what to expect in our gym.
**Please note: The new guidance in place from 14th September 2020 regarding Social Gatherings in England being banned for more than 6 people does not affect the running of W Fitness.**
Our COVID-19 Safety Promise to you
The health and safety of our members is our number 1 priority, that's why we've been in the gym ensuring all Government Guidance (and more!) is adhered to to make you feel safe when you visit us. There are a few adaptations to how we must operate but luckily given the style of our gym there aren't too many and these won't affect your experience with us.
These are our promises to you:
We will reduce the number of ladies in the gym at any one time operating on a slightly reduced booking in system (you can still book in with us through Facebook, Email, Phone, or after your Gym Session as normal).

We will personally be cleaning the equipment between every member, so you have the confidence to use the machines safely.

We have moved the machines so they are spaced out to allow 1M between stations (given our reduced booking in system this allows there to always be over 2M between you and the next lady and you will never be face-to-face with another lady when exercising on the machines)

We have Automatic Hand Sanitiser installed which must be used by everyone upon entry to the gym.

Your personalised programme card will be ready for you at the first station upon arrival.

The reduced booking in system allows us to ensure the machines are thoroughly cleaned between every lady that uses them.

The door will remain locked between bookings to ensure we can manage the number of people in the building.

We will ensure the personal hygiene of ourselves and our staff is upped with regular hand washing and use of the Hand Sanitiser.
Our guidance is being constantly reviewed and updated in line with recommendations from the government and our governing body.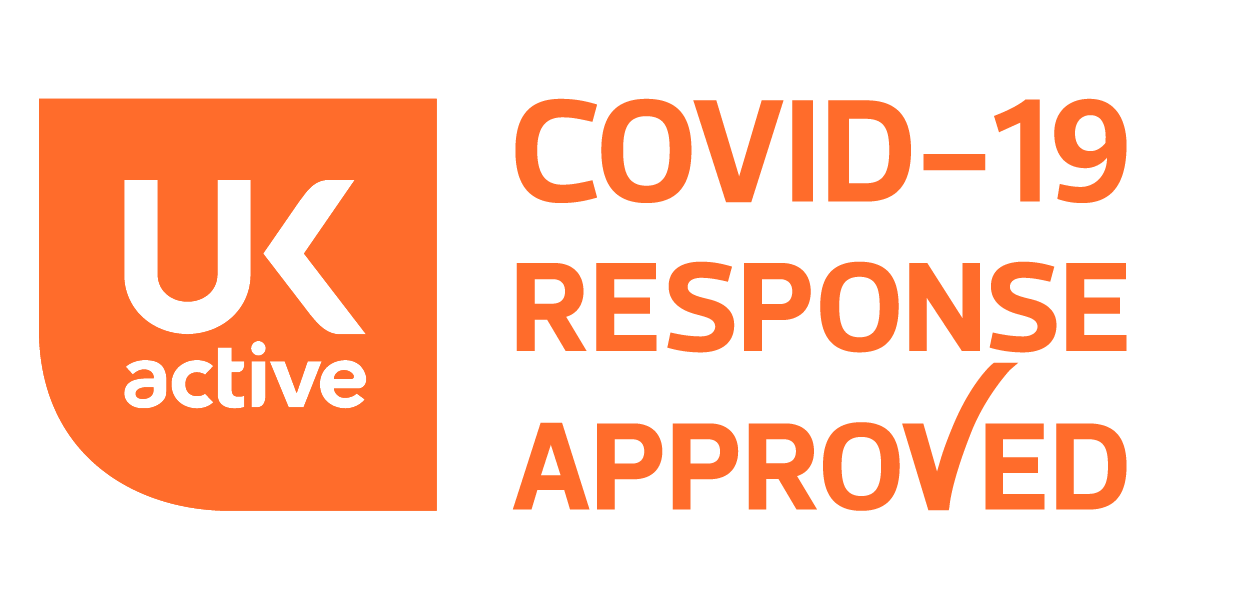 What Will Your W Fitness Visit Be Like?
To ensure all of the above precautions are met here is a snapshot of what your visit to W Fitness will be like.
Take a look for yourself on our virtual tour with Leeds TV:
Firstly, you will pre-book in for your gym slot using our Online Booking In System (We already used a booking in system pre-COVID19 as making a booking for your gym session makes you more likely to stick to it!)
When you arrive for your session the door will be locked so we can monitor the number of ladies in the building at any one time to ensure the safety for everyone. Simply call us (or we'll most likely see you!) to let us know you've arrived.
Once it is safe to do so, we will unlock the door, where you must then use the Hand Sanitiser provided.
We will have your Programme Card ready for you at the first machine so you can safely make your way to the first workout station which is now next to the entrance. This is so we can adhere to guidance of ensuring a 1-way system is in place. Once on the circuit, it is exactly as you know it! The machines are in the same order, and we are always available to help guide you round and support you on the free stations.
Once you have completed the circuit, you will be asked to place your programme card in a separate box and you can safely leave the gym.
What about classes?
For the safety of our members, we will not be running live classes when we first reopen. However, all W Fitness Members will get access to our Facebook Group which we have been running during lockdown. Within this group, we will be running all of our classes for the foreseeable future. Our timetable includes classes such as: Zumba, HIIT workouts, Fitness Yoga, Body Blast, Targeted Workouts, and Stretch Sessions.
We also have a library of over 100 workouts already in the Facebook Group ready for you to access anytime.
I've heard the ventilation in a gym will spread COVID-19?
The government has stated that any ventilation system that recycles air will not be permitted. Therefore, we will not have any fans, air con or ventilation systems in place that could encourage the spread of COVID-19. We will be opening windows where possible to encourage fresh air to circulate the building.
I just don't trust other members to clean the machines down properly.
We will personally be cleaning all of the machines between every member to ensure they are properly cleaned to prevent the spread of COVID-19.
How can you ensure the gym won't be too busy?
We are operating on a reduced booking-in system, this ensures we can control how many members are in the gym at any one time. Plus, due to our 1-way system, you will never have to cross paths with another member and can always remain socially distant of 2M+.
I've heard gyms aren't safe to go to?
Luckily due to the nature of our gym, we are able to make it as safe as possible! Bigger gyms may have more difficulty controlling the flow of their members and the cleaning process, however, as we are a small, personal gym, we are able to make sure all the precautions outlined are met (and more!) as the safety of our members is our number 1 priority.
Will I have to wear a mask?
We are following the advice from the World Health Organisation (WHO) who state: "People should not wear masks when exercising, as masks may reduce the ability to breathe comfortably. Sweat can make the mask become wet more quickly which makes it difficult to breathe and promotes the growth of microorganisms. The important preventive measure during exercise is to maintain physical distance of at least one meter from others." Therefore, we are not enforcing masks at this time, and we are ensuring every member maintains a social distance of 2m+ at all times.