Your boutique weight loss and toning programme
W Fitness is family run by Hannah & Caroline – your Personal Trainers and number 1 Cheerleader! We're a women's only boutique fitness studio unlike any conventional gym, offering a friendly and fun place to workout. We offer a specialised 30 minute circuit combining resistance machines for toning your body, and cardio exercises to maximise any unhealthy fat loss.
You will receive a personal programme that's designed to help you reach your desired goals – whatever these may be. From wanting to lose fat and tone up, to wanting to feel more body confident and have more energy. Your personal programme will be reviewed monthly to keep your workout challenging and exciting. We understand that every woman is different so your programme should be tailored to you, therefore take into account your fitness level, age, measurements and your goals!
We promote a healthy way of life supporting our members outside of our fitness studio, as well as during their sessions. This includes providing nutritional and diet advice, as well as a selection of gorgeous healthy recipes for you to try. This ensures we can help you achieve your best results possible!
Our circuit was designed to help women like you, reach your goals.
LOSE WEIGHT QUICKLY
Our 30 minute circuit provides a full body workout, ensuring you drop a dress size in weeks, not months.
PERSONAL PROGRAM
All our members get a personal program to match their goals, so you'll know exactly what you're doing each time you visit us.
EXCEPTIONAL SUPPORT
Our friendly staff are always on hand to provide support, developing your program to make sure you're on target to reach your goals.
Why W Fitness
W Fitness is so much more than a gym – we're a family! Not only will you reach your goals, you'll have fun doing it too – and make lots of supportive friends along the way.
We are not a conventional gym. We don't focus on your weight, only taking into account your weight loss and fitness goals, but we'll also help you follow a healthier lifestyle through our nutrition and diet advice, exercise plan, and general wellbeing guidance, ensuring you're reaching for so much more. You'll have better sleep, improved cognitive functioning, feel more mobile and flexible, have more energy, and reduce your risk of many diseases, such as Coronary Heart Disease, Type 2 Diabetes and Dementia to name a few.
We make sure we know every member, and usually become good friends too!
By ensuring you love every visit, you're more likely to reach your fitness goals. Pop in for a chance to see what we're all about!
Run by women, for women
For new members, joining a gym can seem daunting. That's why we offer a friendly women's only fitness studio to allow women to exercise without feeling self-conscious. All of our Fitness Coaches are women too, meaning you can feel comfortable every time you come to complete your workout.
We'll always be available whilst you workout to make sure you're using the equipment correctly, as well as to answer any questions you may have, or just to have a chat! All W Fitness staff are trained in-house and hold a qualification tailored to our circuit, so you can be assured they have the knowledge to help you achieve your fitness goals and aspirations.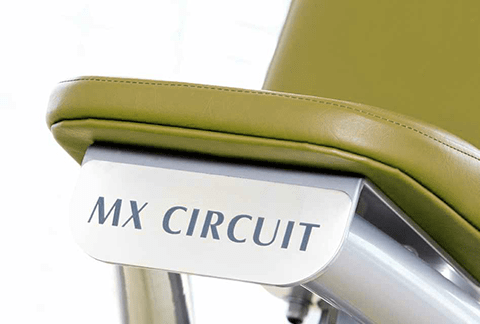 THE CIRCUIT
Our 30 minute circuit is especially devised for women with each of our 10 stations designed to target specific muscles, adding up to an effective full-body workout.
Our low-impact, easy to use circuit is suitable for women of all ages and abilities, even if you've never stepped foot in a gym before as we design your own personal program which is constantly updated to ensure you reach your desired fitness goals.
THE BENEFITS
You can enjoy the following benefits at W Fitness:
Toning and firming.
Fat loss.
Increased mobility and strength.
Better sleep.
Reduced stress levels.
Increased confidence and self-esteem.
Long term health benefits, i.e lower risk of heart disease, stroke, diabetes, and obesity.
Meet new people – and making friends for life.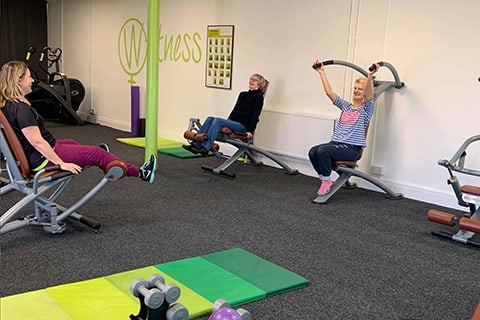 I have been to many conventional gyms, but just feel self-conscious and have no clue what exercises to do, so I went to see Hannah and Caroline and they made me feel excited to start my fitness journey with them!
A strange thing has happened to me since joining W fitness!! I love going to a gym! I've never loved going to a gym!! I feel really well looked after. The equipment is great, and the fact It only takes 30 minutes is a huge bonus! It's friendly and feels 'safe', and there's free tea/coffee and water. What's not to love??! Xx
Fabulous women's only gym, great support from experienced fully trained fitness coaches who are easily approachable and offer great advice on both fitness and nutritional advice…and free coffee and fruit infused water, half an hour full body work out, give it a go u won't look back.
I love it !!! Hannah and Caroline are very friendly and always happy to help. Loving that it's only a 30 minute workout and then can get on with the rest of my day. So happy I joined! Thank you x
Is lockdown finally coming to an end? Will we once again be able to hug our loved ones and enjoy their [...]
We are all looking for that quick fix to burn more calories, especially now when we cannot get to the gym [...]
It's half-term. Are you wondering how on earth you can keep your children entertained for the week after having to home [...]