Get fitter, be healthier, feel confident
Join our supportive, friendly and award-winning ladies only fitness studio to start your journey to a fitter, healthier and more confident YOU!
We'd love to chat to you about your goals, how we can help you get there with our personalised 30 minute circuit, and show you around our ladies only fitness studio in Horsforth.
Book your free consultation today.
Join our NEW Mum Club!
Join our W Fitness Mum Club! A Pre and Post Natal Class, where little ones can come and have a play whilst you get a workout in, then enjoy a coffee and chat whilst making some Mum friends for life!
Book a Class
Exercising in a group is a great way to train and break the usual workout routine.
Whether you fancy a high energy Zumba class or a strengthening Fitness Yoga session, there really is something for everyone at W Fitness.
Our classes are open for members and non-members of W Fitness.
Your boutique ladies only Gym
W Fitness is family run by Hannah & Caroline – your Personal Trainers and number 1 Cheerleaders! We're a women's only boutique fitness studio unlike any conventional gym, offering a friendly and fun place to workout. We offer a specialised 30 minute circuit combining resistance machines for toning your body, and cardio exercises to maximise any unhealthy fat loss.
You will receive a personal programme that's designed to help you reach your desired goals – whatever these may be. From wanting to lose fat and tone up, to wanting to feel more body confident and have more energy. Your personal programme will be reviewed monthly to keep your workout challenging and exciting. We understand that every woman is different so your programme should be tailored to you, therefore take into account your fitness level, age, measurements and your goals!
We promote a healthy way of life supporting our members outside of our fitness studio, as well as during their sessions. This includes providing nutritional and diet advice, as well as a selection of gorgeous healthy recipes for you to try. This ensures we can help you achieve your best results possible!
Our circuit was designed to help women like you, reach your goals.
Unique Circuit Training
Our 30 minute circuit is especially devised for women with each of our 10 stations designed to target specific muscles, adding up to an effective full-body workout.
Fitness Classes
Our timetable includes classes such as: Zumba, HIIT workouts, Fitness Yoga, Body Blast, Targeted Workouts, and Stretch Sessions.
Personal Training
Personal training will improve your body composition, physical performance and of course, improve your overall health. All to fit your schedule.
Run by women, for women
For new members, joining a gym can seem daunting. That's why we offer a friendly women's only fitness studio to allow women to exercise without feeling self-conscious. All of our Fitness Coaches are women too, meaning you can feel comfortable every time you come to complete your workout.
We'll always be available whilst you workout to make sure you're using the equipment correctly, as well as to answer any questions you may have, or just to have a chat! All W Fitness staff are trained in-house and hold a qualification tailored to our circuit, so you can be assured they have the knowledge to help you achieve your fitness goals and aspirations.
REACH YOUR GOALS
Our 30 minute circuit provides a full body workout, ensuring you reach your goals healthily.
PERSONAL PROGRAMME
All our members get a personal program to match their goals, so you'll know exactly what you're doing each time you visit us.
EXCEPTIONAL SUPPORT
Our friendly staff are always on hand to provide support, developing your program to make sure you're on target to reach your goals.
Hear from our members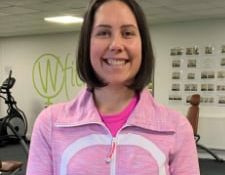 "From the minute I walked into W Fitness, I knew this was the gym for me. Hannah and Caroline are fantastic. They are so supportive and helpful. I especially enjoy Zumba and Body blast, and genuinely look forward to going to the gym! Something I thought I would never say!"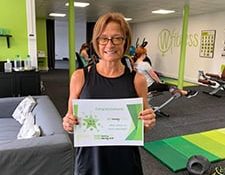 "Lovely, friendly relaxed place to work out. Never enjoyed going to the gym in the past until I found this little gem, fab classes too, highly recommended"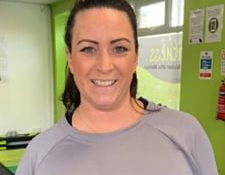 Just want to say a Huge thank you to both Hannah and Caroline! Really feel that for the firs ttime ever I've found somewhere I genuinly enjoy going to exercise. The classes and circuit are fab, so easy to fit into your day and the support from everyone is great. W Fitness really has given me a new found confidence for exercise – thank you so much!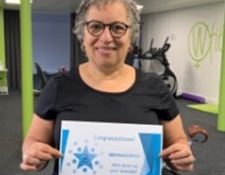 I have been attending the gym for 12 months, initially with the intention of increasing my energy and fitness levels. Over the course of the year I have achieved both of these goals and gained so much more, coming to the gym is a pleasure, the staff and other members make it a place that i look forward to attending.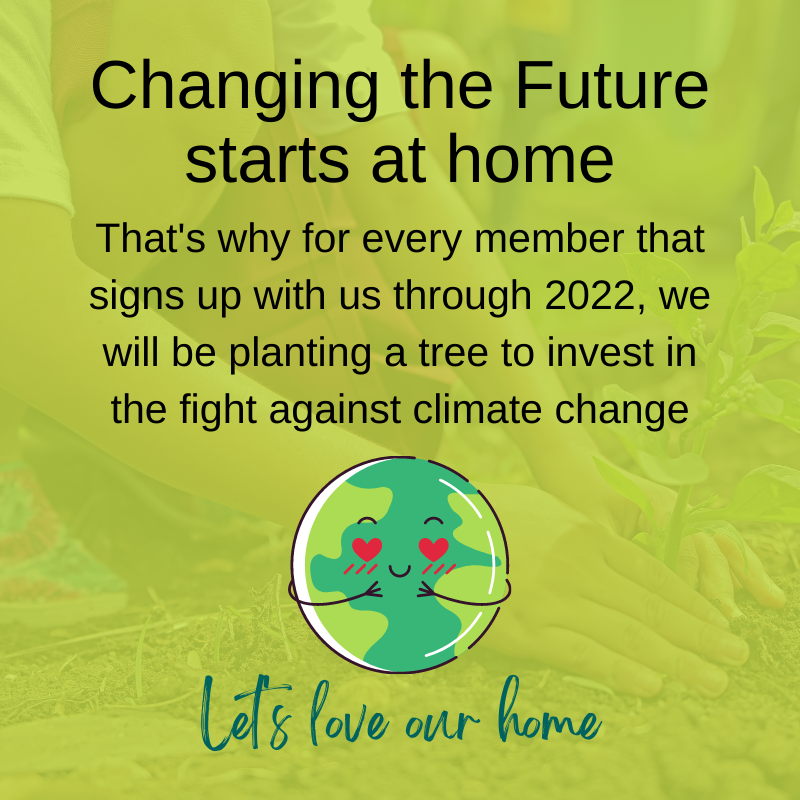 NEW for 2022 – at W Fitness, we've teamed up with Earthly!
By joining us, you're helping the planet!
For every new member that joins us in 2022 we're going to plant a tree to help in the fight against climate change!

We already have quite a few trees to plant thanks to those ladies who have signed up this year so far!

#BeGreen
#ProtectYourHealthProtectYourPlanet