During lockdown I've been wearing my fitness clothes every single day. One reason is that they are so comfortable, and it still means that I'm getting up and dressed! It's very important to keep as close as you can to your normal routine! (Read our blog on looking after your mental health during lockdown).The main reason, however, is that I have been doing a lot of exercise, so much in fact that I am now getting bored with wearing the same clothes. I've decided to invest in some new workout clothes, and I thought we could have a look together!
As I'm wanting to replace most things and I do get excited about shopping, let's have a look at everything! Some of the things that you need to bear in mind when buying fitness wear are:
Is it sweat wicking?

Is it breathable?

Is it durable?

Is it comfortable?

Does it look good?
The top sports brands include Nike, Adidas, Under Armour, Puma, Asics, Gymshark and Sweaty Betty to name a few. These all have a great selection when it comes to choosing your fitness clothing. They are quite expensive so what I tend to do is get a couple of items that I really like (see the Nike leggings below) and then mix and match with cheaper items from places such as Matalan, Marks and Spencer, Primark and H&M. These places have superb active wear, which definitely give the leading brands a run for their money and in some cases, I've actually found them to be better! The supermarket brands are also great value for money. Try Tu at Sainsburys, F&F at Tesco and George at Asda.
Let's have a look at a selection of items from across the ranges, from the cheaper end to the expensive end. 
Leggings
When trying on leggings, make sure that they are comfortable and that you can move and stretch in them. You want them to be snug and fit well but not be too tight around the hips as this can lead to problems at the hip joints and can also affect the spine. You want to enjoy your workout, and not be uncomfortable because your leggings are splitting you in two! Do the squat test to make sure that they don't go see-through! Check the waist height too – I like quite high-waisted leggings as I find them more comfortable.
These are £29.95 from the Nike shop. I love the simplicity of these, but the zip at the top adds that little extra detail.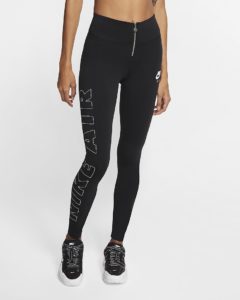 I also love Under Armour and have a lovely purple pair. Under Armour have a really good selection – and their Outlet shop at York Designer Outlet is always worth a look if you're nearby!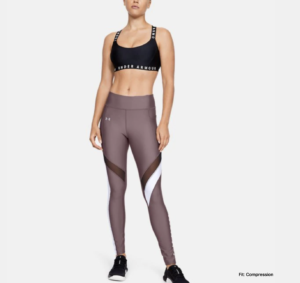 I love these at £12.50 from Asda. Again, very simple but the detail at the bottom is gorgeous!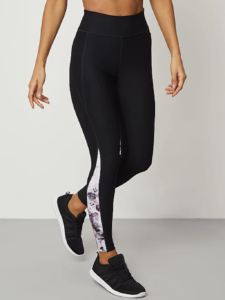 I love these H&M leggings. They're mid-range at £19.99, making them a great deal for such a lovely pair of leggings.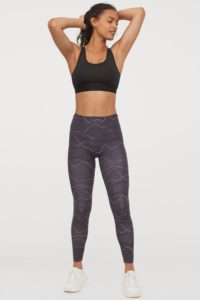 Yoga Pants
A lot of companies now specialise in leggings for certain activities so, for example, you can buy Yoga leggings. These are usually a bit thicker and some are a little looser.
Lululemon was founded in 1998 and started out selling Yoga wear but has since expanded its range to all sports wear. These should normally be £78 but are reduced to £49. I love the colour of these!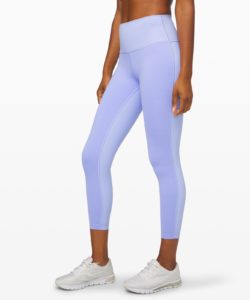 I haven't tried any bamboo Yoga pants yet, but I think I will do. I like the idea that these are made from bamboo which is a sustainable crop and is also biodegradable so a great alternative for eco-friendly clothing.
These are £44.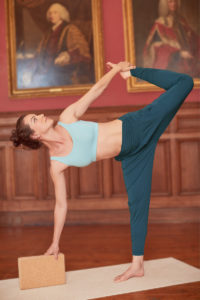 These are LA Gear leggings from Sports Direct and great value at £12.99.
Check out the Sports Direct website as they do a great selection of fitness wear at discounted prices.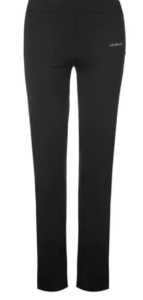 These are from George at Asda and only £10.00, they're perfect for fitness classes and have a looser fitting around the calves with the flare bottom for anyone who doesn't like the tight fitting leggings.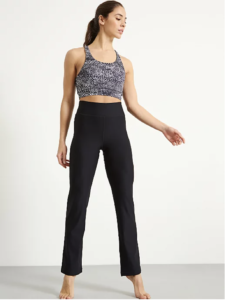 Sports Bras
When looking for sports bras, you should try them on to make sure that they are the right fit for you. They should fit snugly but not be too tight – they shouldn't restrict your breathing. Make sure that the straps don't dig into your shoulders. Wide straps are usually more comfortable, as they help to alleviate neck and shoulder pain. They should be supportive, comfortable, and able to keep your breasts in place. If you experience pain after a workout, or you feel your bra cutting into your back, shoulders, or breasts, then the chances are that your bra is too tight. 
This is from Gymshark and costs £35.00 – Gymshark is relatively new to the fitness market being created in 2012 by a teenager and his friends. It started out as a screen-printing business before becoming one of the most recognised brands in the fitness industry.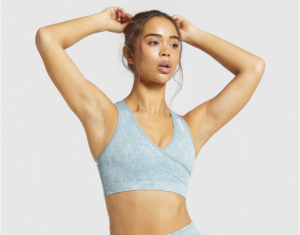 Marks and Spencer have a good choice of active wear and I especially like their sports bras. This one is £25.00.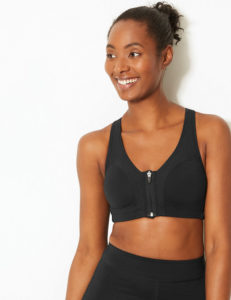 This one from Tu at Sainsburys is a bargain at £14.00 – I'm definitely getting this!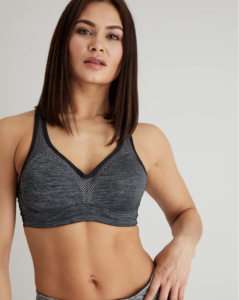 Tops
There are many variations of tops, depending on whether you want a crop top, a sleeveless top, a t-shirt style top or one with long sleeves. Bear in mind the type of exercise that you'll be doing – if you're doing Yoga, for example, you won't want something loose and floaty that will fall over your head when you bend down, you'll want to make sure that it is tight fitting or long enough to tuck into the top of your leggings.
This is a seamless, high stretch top costing £35.00 from Sweaty Betty is perfect for exercise like Yoga and a perfect W Fitness colour!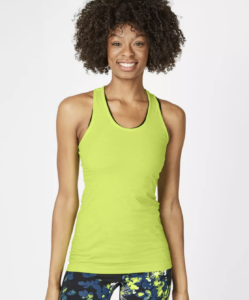 I love the back of this one from Gap at £24.95 and they do so many different colours you're sure to find one you love!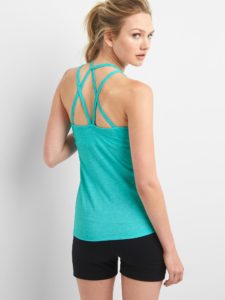 This is a great top from Asda at £8.00.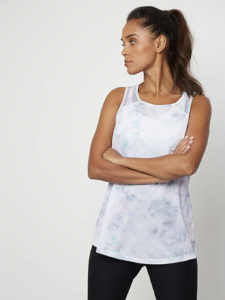 Amazon is a great place to look too:
This one is £24.99 and again has gorgeous straps at the back, and comes in so many different colours!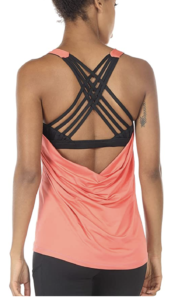 This one is £16.99 and perfect for Yoga as it is tight fitting and won't slide about as your bending down.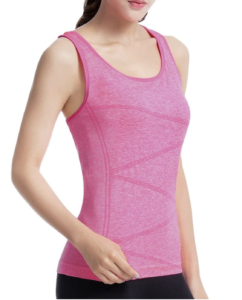 I've just ordered some items from an online company called Shein. It's well worth a look. They are very reasonably priced and great quality. Have a look here.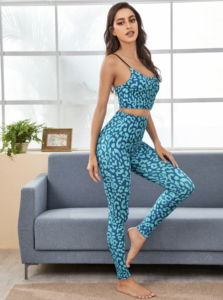 Remember, you don't always have to pay top prices for good quality, so have a shop around and get yourself some great new sportswear!
Delve deeper into which activewear is perfect for you with our blog Best Clothes For Exercise!
Much Love
Caroline & Hannah xx