Dancersize Live & In Person
Our Dancersize class is on reduced numbers with a maximum of 8 ladies per class for everyone's safety.
Dancersize Virtual Workout
A pre-recorded classes that is projected onto a screen for you to follow along at home from our studio.
Dancersize is FUN for everyone – no dance experience required! Whether you're just starting out your fitness journey or are looking for something extra, Dancersize is perfect for everyone as you can push yourself as much as you'd like, or take it at your own pace! We have glowsticks for you to use, so no need to bring any or purchase any.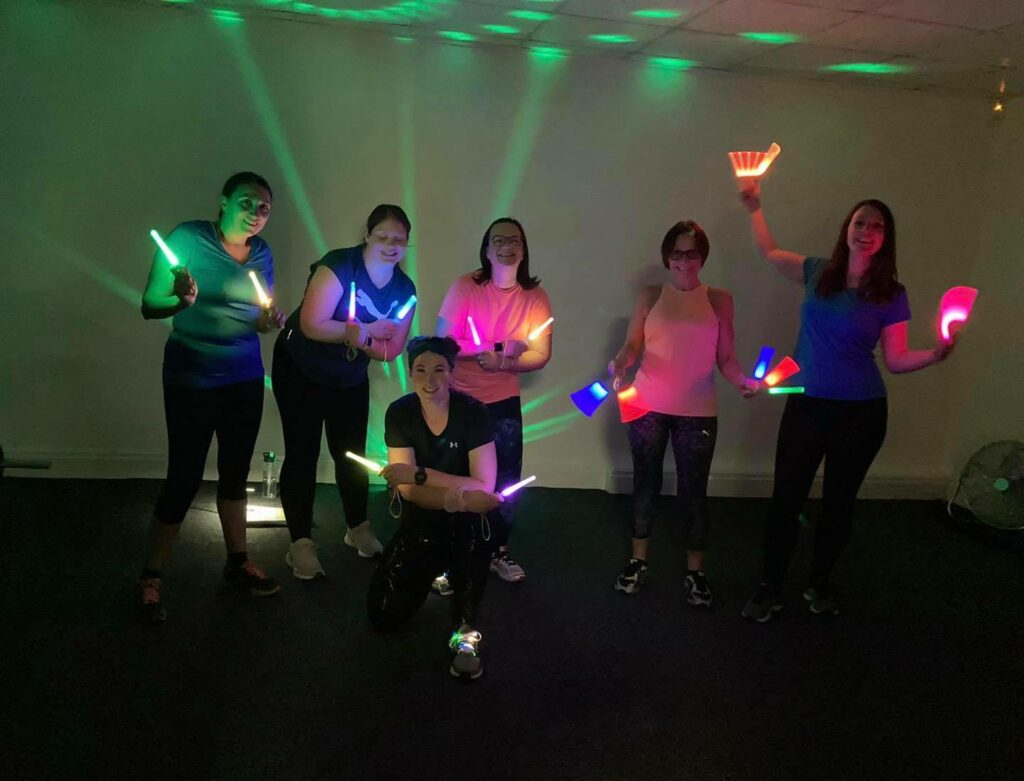 Book Your Dancerize Class
Members can book online through their account. Non members can book by contacting us. There is a £5 fee for non members.