Love Your Body
This February you can join us with our 'Love Your Body' Workouts, aimed at getting you moving and enjoying exercise! We've put together a full 28 day plan for you to follow that's guaranteed to get you to reach your goals!
WHY FREE WORKOUTS?
February is the month of LOVE, but it's also the month most people struggle with motivation to exercise after the January boost has subsided. That's why for February we'll be going LIVE on our Facebook Page with 2 FREE workouts every week for you to follow along to at home and join in!
Let's LOVE our bodies this February and keep them mobile, strong and healthy
You can see Week 1 below, each workout plan for the week ahead will be revealed on our Facebook Page, so go and give us a 'like' to follow the plan!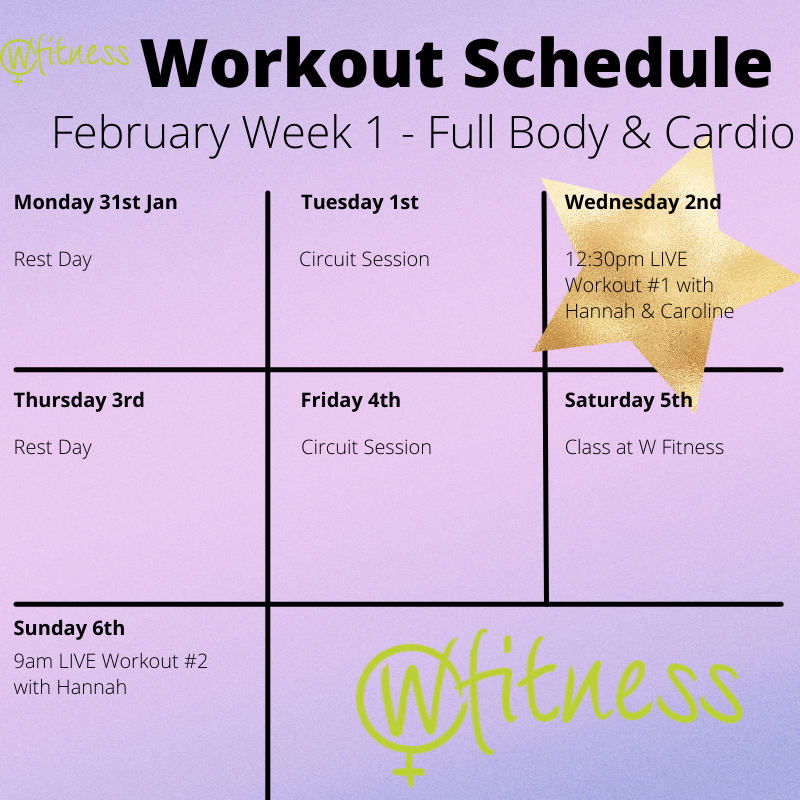 Each week will have:
2 FREE live workouts on our Facebook Page
2 Circuit Sessions
1 Class Session (this can be exchanged for another circuit session)
2 Rest Days
To make the most of our Workout Plan and follow along with all of the sessions, you can join with us for February with NO Contract for 1 month!
Why not give us a go, you might just reach your dream goals! Plus, you have nothing to lose with our no commitment membership!
If you'd like more information, simply call us on 0113 345 2550, email us at wfitnesshorsforth@gmail.com, or use the contact form.
Get In Touch
If you are looking to become a member or discuss membership options please get in touch