Calling all Dance Fitness Instructors
Do you LOVE teaching your dance fitness classes (who doesn't, they're epic!) but do you find choreographing the routines takes up a lot of time, and you can struggle with inspiration after so long?!
Imagine if you could focus on doing what you love, teaching these incredible classes, without the stress of having to choreograph the next routines! That's where we come in.
Each month you will have:
2 completely NEW routines to learn of different styles (i.e fast paced pop song vs slower summer Latin song) so you can either use both or just pick the one that matches your style best!
Access to our whole library of routines so you can search for a song, style or pace.
Access to our Facebook member only group to ask questions and connect with other dance fitness instructors!
Who's teaching the routines?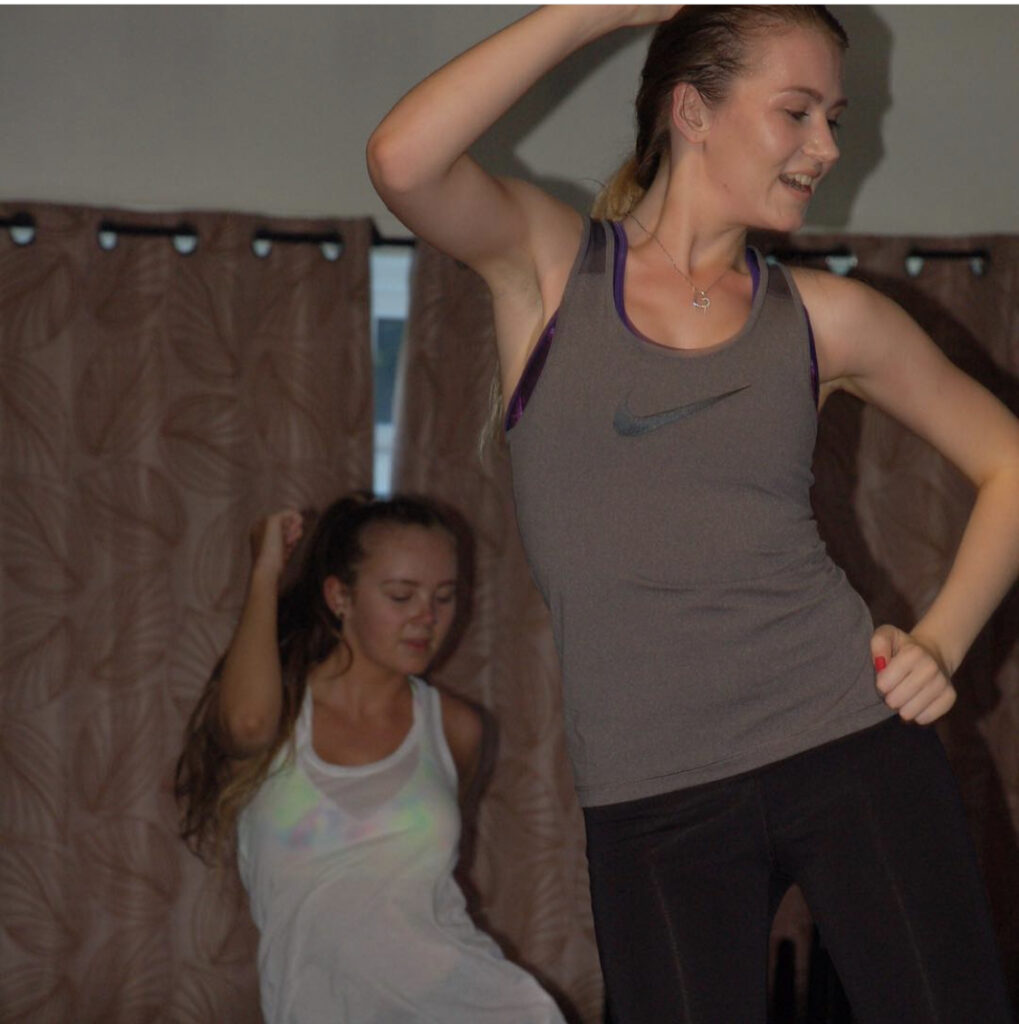 Hannah Dudley
Hannah has danced since she was 3 years old, starting out with 'Good Toes, Naughty Toes' in a ballet class at the local Town Hall. Her love for dance grew with every step and by 16 she was competing all over Yorkshire, passing exams with distinctions, taking part in shows, dancing at corporate events, plus, teaching at a local dance school ensuring students were ready for their exams, as well as at a drama academy having fun choreographing routines for shows!
In 2016 Hannah qualified and started her first Zumba class (the sweaty picture to the left is of one of my first classes!) This grew to 3 weekly classes in various villages, and for her local big box gym. Hannah now co-owns W Fitness with Caroline to spread her love for fitness to more women!
Hannah absolutely loves choreographing dance fitness routines and she knows you'll love them too!
Get In Touch
If you are looking to become a member or discuss membership options please get in touch by emailing hannah@hdpersonalfitness.co.uk